Our pre-10am low cost cremation funeral is for when a family wishes to be at the chapel to say farewell in their own private way but do not wish for a full funeral ceremony.
Typically attended by 1 – 15 people, this simple funeral service takes advantage of lower crematorium fees and is an ideal choice for when direct cremation (an unattended funeral) feels too remote.
The earlier start also helps to avoid the pressure of feeling you have to invite a larger crowd.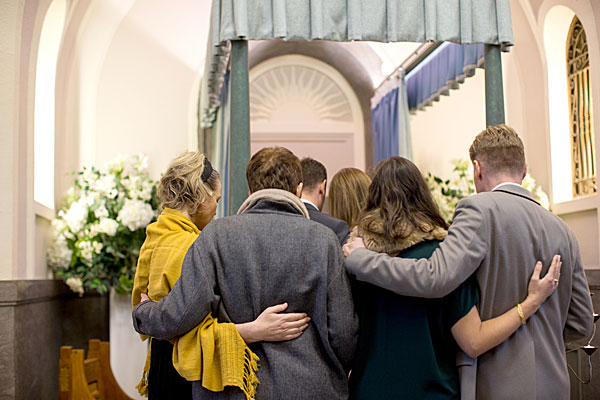 Simple, Low Cost, Pre-10am Funeral
The simplicity of this service makes it easy for a family to plan.
If using Mortlake crematorium fees are £2,097 inclusive. Kingston crematorium is £2,177 inclusive.
Does this answer your needs? If not, see
What happens at a Pre-10am Simple Cremation Funeral?
This service is offered at either Mortlake or Kingston crematorium only, for logistical reasons and that they offer a Pre 10am discounted rate
Service time is 20 minutes
Some families choose to just listen to music, some like to share memories in an informal way – we can advise
We can open and close the service time for you if needed – if you wish for us to read out any written tributes we can do so.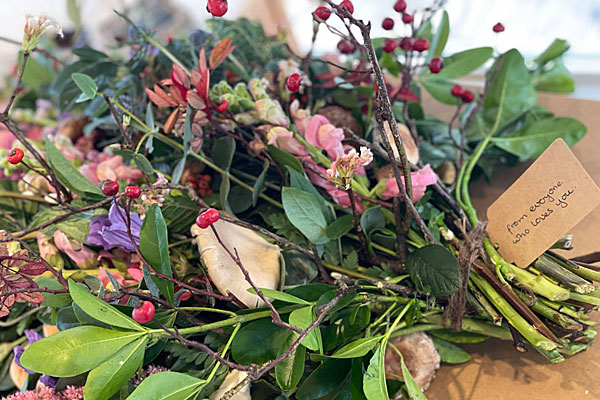 Transport and coffin choices
Transport is our informal vehicle (coffin is not visible from the outside) and we provide a simple handleless cardboard coffin.
The coffin is pre-placed in the chapel ready for when family enter
Should you not like the coffin provided, either our London coffin or Eco Wood Fibre can be provided at an additional cost
We're here to help you – call 020 3281 1045
Why pre 10am?
The 9am or 9.30am service times make it easier for families to communicate that it is just for immediate family to attend. This helps to avoid the pressure of feeling you have to invite a larger crowd.
Being the first services of the day it also means the crematoriums are quieter, which families appreciate.
The early morning discounted rate means families have a meaningful farewell at a minimum cost. Some families choose to hold a reception for wider friends and family, at a later time.
The service is designed to be no-fuss, so we don't offer chapel of rest visits prior to the funeral with this service.
Fees: Mortlake £2,097 inclusive | Kingston £2,177 inclusive
If pre-10am does not work for you, please get in touch.
Our own need for a No Fuss funeral
It was our own need for a no fuss approach to funerals that led us to start White Rose Modern Funerals.
When Nick's mum died, we had a later memorial planned in her native country and just wished to be at the chapel to say farewell in our own way. It was troubling how such a simple request was only met with the offer of a direct cremation when we wouldn't even know the date, we'd just have the ashes returned to us.
The seed was sown. We did manage to eventually get the service we wanted and felt there would be other families with such a simple wish too. When we started White Rose Modern Funerals, we designed this service specifically, and felt the early morning time offered a sense of privacy for families – which we know many have appreciated.
Our Low Cost Pre-10am Cremation funeral includes the essentials – the coffn, transport and crematorium fee. Should you not like the basic cardboard coffin, then our London or Eco Wood Fibre (view these coffin photos) can be provided at an additional cost as shown below.
Ballpark figures
With basic coffin: attended pre-10am funeral at Mortlake Crematorium
£2,097 inclusive
If you wish to upgrade the coffin: choice of London coffin or Eco Wood Fibre (view coffin options)
£2,442 inclusive
The Essentials
These items are typically required for every funeral
---
White Rose Modern Funerals fee *: £1,650
Crematorium Fees (for pre-10am service): £365 Mortlake – £445 Kingston
Doctor's certificate for cremation: £82
Transporting the coffin (we use our Galaxy hearsette): No charge
Coffin (basic handleless cardboard coffin): No charge
Total: £2,097 Mortlake inclusive, £2,177 Kingston inclusive
Options
These items depend on the choices you make
---
Should you prefer an alternative choice of coffin, our London or Eco Wood Fibre coffin can be chosen at an additional cost (please note there is no transferable value of the cardboard coffin): London Oak Veener / Eco Wood Fibre Coffin £345
Flowers – we recommend Leonoor, Rose & Mary (you order through and pay her direct): Hand tied bouquets from £85
Additional Fees
These are additional fees that may be incurred
---
Dressing your family member in chosen outfit (dressing is a personal choice and not obligatory – a dignified soft coffin sheet is also used): £75
Pacemaker removal (if required): £95
Out of hours collection for homes and care homes (3pm – 8am, weekends and bank holidays): £225
Out of area collection (outside of London, elsewhere in UK): £2 per mile
* Our fee includes: Arranging the funeral and legal forms, collection and looking after your relative at our private facilities, hand-holding you through the process taking care of all the details, personal access to a team member including outside of office hours, our attendance on the day.
Payment terms: we appreciate how much you have to sort at this time, our terms are within 21 days of the funeral date, with payment by bank transfer.